The Elmore Historical Society purchased the Train Depot and surrounding property in 1981. In 2001, it was repainted, repaired, and made into a historical museum. The museum is located in the freight room and has much memorabilia from historic Elmore.
The Railroad played a major roled in the growth of Elmore. The Toledo, Norwalk & Cleveland Railroad Co. Line started running in September of 1852. It ran from Toledo to Norwalk via Elmore, Fremont, bellvue, and Monroeville. Only freight was hauled at first, but by years end the first train of passenger cars ran from Toledo to Monroeville. The C & T merged with Lake Shore Railroad in January 1869 and in the Spring it merged with the Michigan Southern & Indiana Railway. At this point, the train ran from Toledo to Cleveland.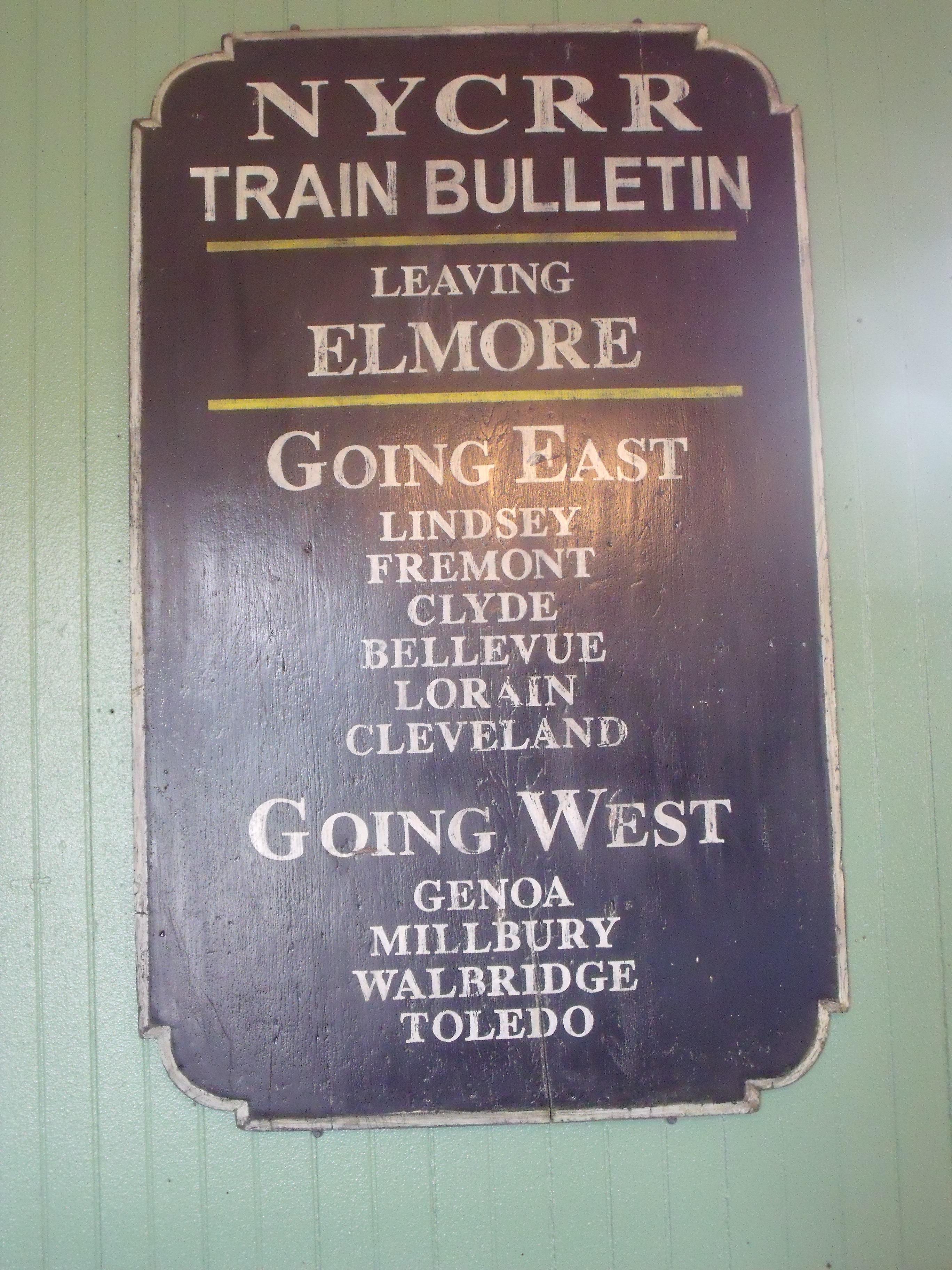 In December 1869, the Elmore Train Depot was completed and greight was shipped here from all over the country, adding to the town's prosperity. In the 1870s, this Depot often saw trains crowded with passengers emigrating to the West. Passenger service was discontinued on December 16, 1949, but a special excursion train stopped in Elmore as part of the town's Centennial Celebration on August 24, 1951. More than 750 people boarded the train in front of this Depot and traveled to Toledo and back. Greight trains continued to travel through Elmore until the early 1970s.
Visitors are welcome to come tour the Depot and museum during special events, open houses, or by appointment. There will be a docent at your service to help you relive the hustle and bustle of a small town station and to partake in the memories of Elmore's past.
The Elmore Depot is also home to the Elmore Historical Railroad Club. Established in 2003, they discuss railroad history, as well as run railroad model demonstrations for the public.